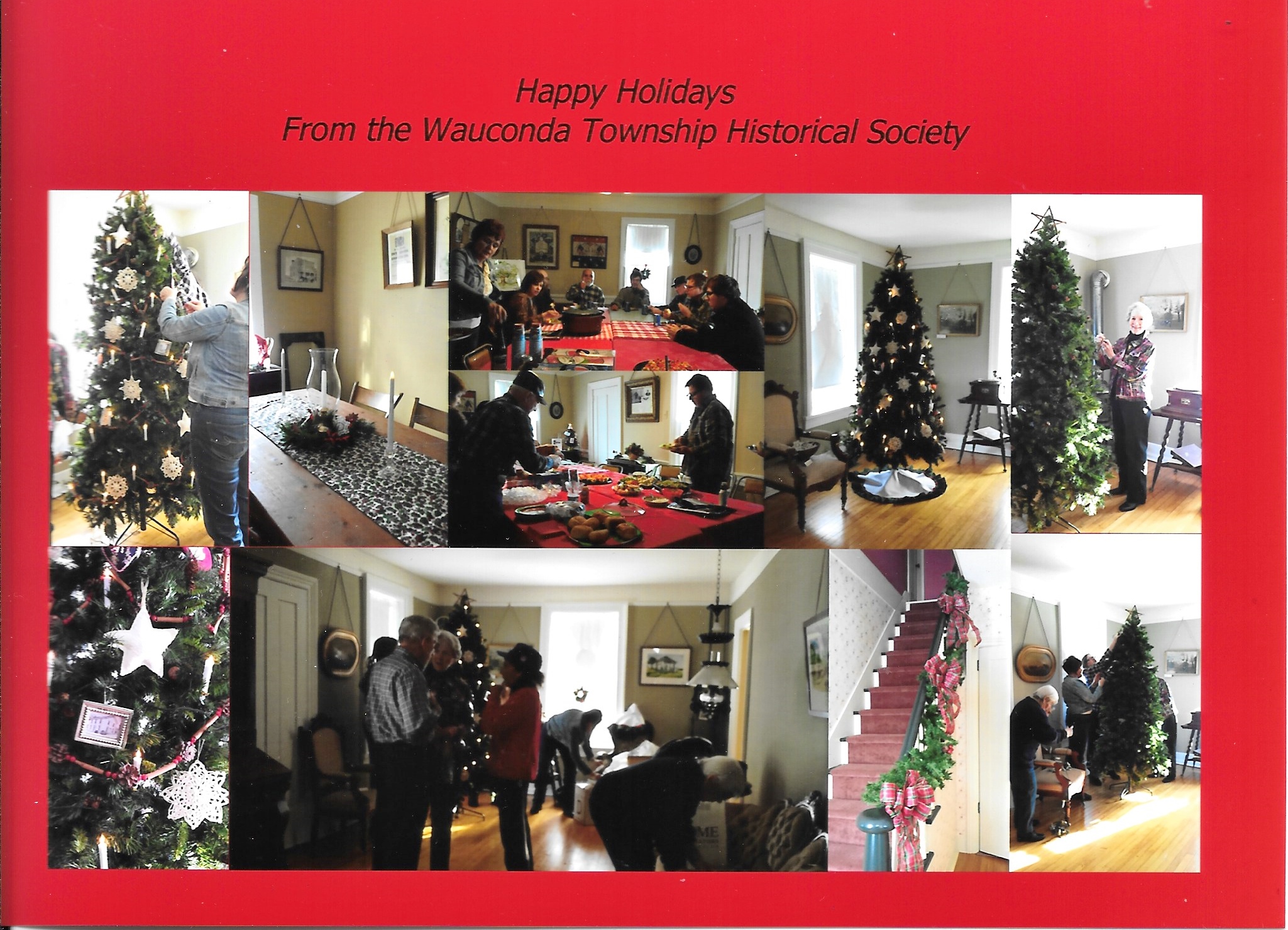 Welcome to the Wauconda Township Historical Society Website!
The Wauconda Township Historical Society exists for the study and preservation of the history and the genealogy of the Township of Wauconda Township, in Lake County, Illinois. Wauconda Township forms the southwestern corner of Lake County and includes the communities of Wauconda, Volo, Lakemoor, Port Barrington, Lake Barrington, and the eastern portion of Island Lake, Illinois.
Wauconda Township was settled in the late 1830s by several related families from Vermont. It was formally organized in 1849 by Justus Bangs, founder of Wauconda. Around that same year, Andrew and Mary Cook built the first brick home in this area which still stands today at 711 N. Main Street. Over many years, dedicated volunteers have realized the importance of preserving this home and the rich history it brings to our township.
In 1992, the Illinois State Historical Society designated the Cook House a historic site.
In 2013, current members of the Historical Society approached Wauconda Township Supervisor Glenn Swanson and asked if there was a way that the township could help revitalize the museum. This was the beginning of a wonderful community partnership to preserve and collect artifacts of Wauconda Township and provided a venue for all to see these heirlooms and learn about the history of Wauconda Township.
Since then, over 2,000 artifacts have been inventoried allowing us to catalogue the collection and change displays of township items of cultural or historic interest for future visitors.
The Township and WTHS members and volunteers have worked hard to refresh the Cook House which has undergone much needed repairs and received a fresh coat of paint in all interior rooms and new exterior landscaping.
The house now showcases the history of the original Cook Family and their lifestyle in a farmhouse of that period, but also contains displays of many original artifacts of the Village of Wauconda and the other township communities from years past.
We invite the public to come and be a part of this history and you can do that in several ways:
Take a tour - private or group: (school, scouts, church, or organization).
Please call (847-526-9303) and leave a message. We will be glad to contact you and set up a time convenient for you or your group.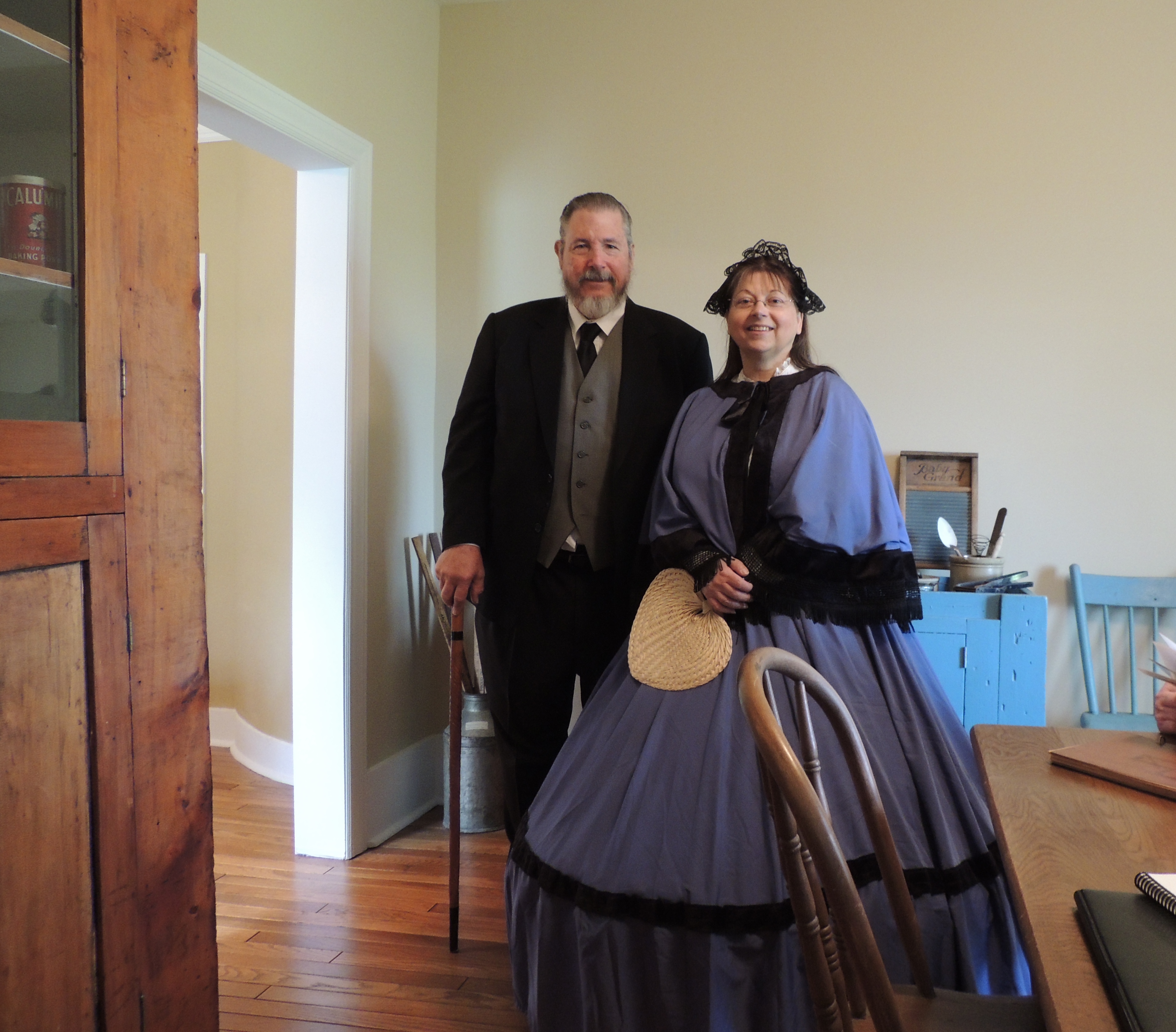 Mr. & Mrs. Andrew C. Cook greeting their guests.
Are you interested in historical or genealogical research? We can help by making the artifacts, documents and historical materials in our possession available to researchers by appointment by again calling (847-526-9303).
Keep up-to-date on our current events!
Like us on Facebook!

Follow us on Twitter and Instagram!
Current Officers:

Chuck Black, President

Pat Oaks, Vice President
Dan Smith, Secretary
Roberta Francisco, Treasurer
Board of Directors:
Cindy Bilisko

Luis Planas

Steve Pedersen