Welcome to the Wauconda Township Historical Society Website!
Wauconda Township Historical Society's purpose is the preservation of the history and genealogy of Wauconda Township in Lake County, Illinois. Wauconda Township, located in the southwestern corner of Lake County, includes the communities of Wauconda, Volo, Lakemoor, Port Barrington, Lake Barrington and the eastern portion of Island Lake, Illinois. Together in partnership, Wauconda Township maintains and leases the Andrew C. Cook House in Wauconda, while the Historical Society offers programs and events funded only by dues and donations. The house is open from May through December annually.
Wauconda and Volo (settled ca. 1840), were the first villages established. Wauconda was formally organized in 1849 by its earliest settler, Justus Bangs. In 1850, Andrew and Mary Cook built Wauconda's first brick home on their farm at the north end of the village, now 711 N. Main Street. In the 1970s the house, vacant and run down, was saved from destruction and restored by the newly formed Wauconda Township Historical Society (WTHS). Over the years since, dedicated volunteers have realized the importance of preserving this home and it's rich heritage. In 2014, Wauconda Township funded a major restoration to the house keeping in tradition of the year of the house 1850.

In 1992, the Illinois State Historical Society designated the Cook House a historic site and presented an ISHS marker to signify that honor.
The house now showcases the history and lifestyle of the original Cook family in their farmhouse of that early time. Additionally, WTHS has a collection of more than 2,000 inventoried and catalogued historical artifacts and documents used in changing displays pertaining to historic events and subjects of local and area interest. The primary goal of WTHS is to engage the community, use our resources and programs to educate visitors of all ages, and to enrich their knowledge of area history and culture.
To take a historic house tour, private or a group (school, scouts, church or organization), please call 847-526-9303 and leave a message. You will be contacted to arrange a convenient time for a tour.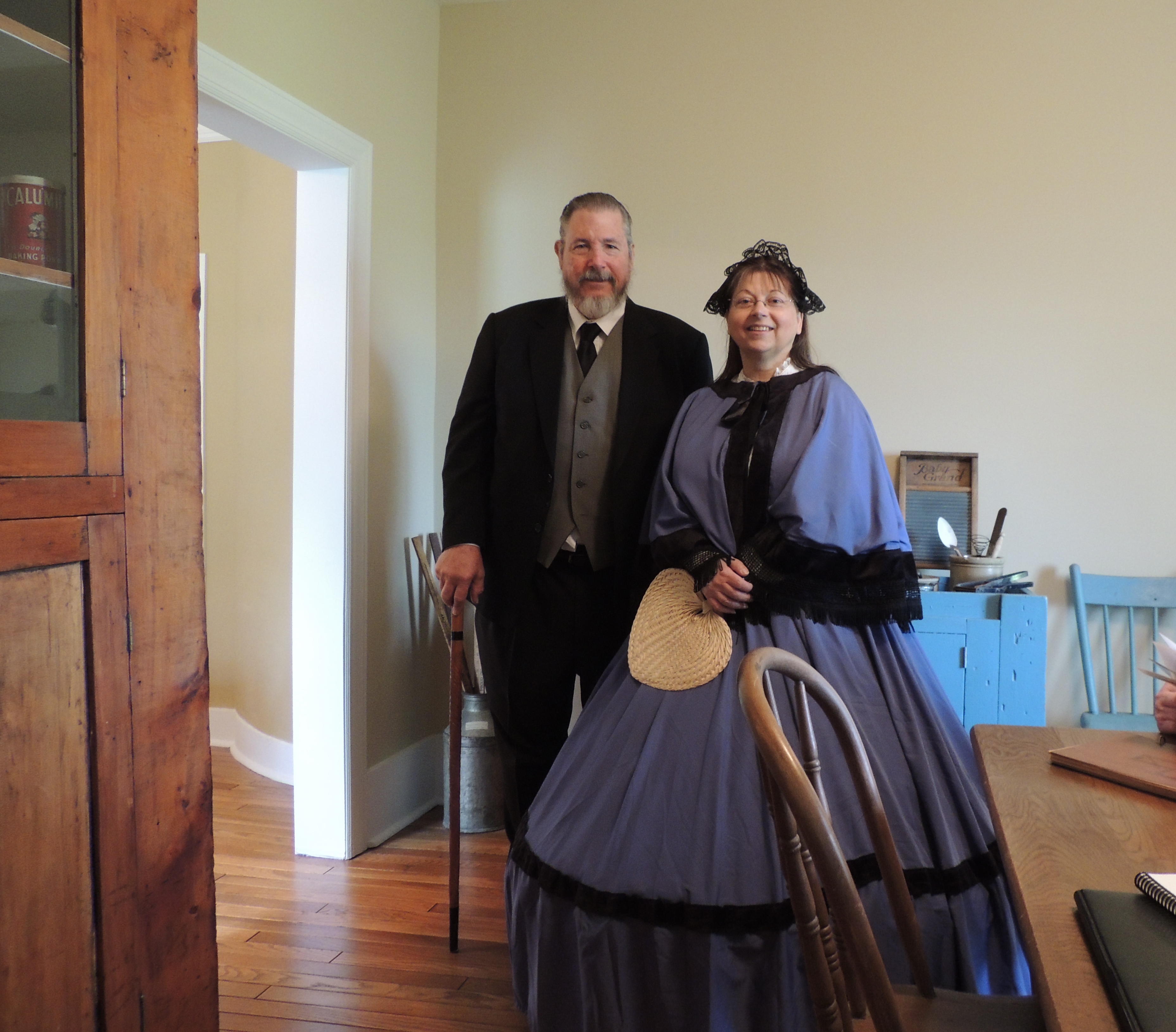 Mr. & Mrs. Andrew C. Cook greeting their guests.
Are you interested in historical or genealogical research?
We can help by making the artifacts, documents and historical materials in our possession available to researchers by appointment by again calling (847-526-9303).
Keep up-to-date on our current events!
Like us on Facebook!

Follow us on Twitter and Instagram!
NEW!!
Now you can pay online through our Paypal Button! Click on the yellow "Donate" button. Renew your membership or become a member today.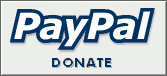 Will accept all major credit cards. No PayPal account is needed!
Current Officers:
Dan Smith, President
Cindy Graff, Vice President
Roberta Francisco, Treasurer
Board of Directors:
Beth Van Dyke