The Historical Society is always seeking new members to help preserve our history.
Please join!

NEW!!
Now you can pay online through our Paypal Button!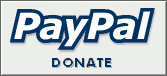 Will accept all major credit cards. No PayPal account is needed!

Use the link below to print out our membership form.
OR
Please email us at wths@-wauconda-history.org with your mailing address and we will gladly send you a membership form.
PLEASE RENEW OR BECOME A NEW MEMBER!
As a nonprofit organization, unlike the Library and other township entities, we receive NO OUTSIDE FUNDING! The WTHS is totally dependent on membership dues, donations and our own fundraising efforts. So you see how important your membership fee is to help to secure the preservation of our heritage!
Membership specifically supports the preservation of the Cook House and our antiquities, restoration efforts and community educational programs, special events and historical research. Your tax deductible donations ensure that the Wauconda Township Historical Society can continue to engage, educate and enrich our visitors and our community.